Sharon Hays,
CTO,
LMI
Sharon Hays, Chief Technology Officer at LMI
Sharon Hays is the chief technology officer at Logistics Management Institute. She performs her duties for the nonprofit organization through the LMI Research Institute.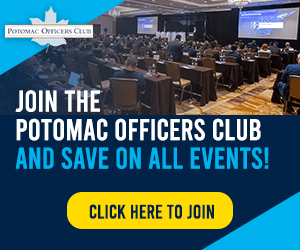 Hays leads the nonprofit's independent research and development and creates strategies to use investments and capabilities into new program opportunities and services. She has been LMI's chief technology officer since October 2019.
She is also a senior fellow at LMI, according to her LinkedIn profile.
Hays held various leadership positions at General Dynamics Information Technology before assuming her positions at LMI. The industry veteran was an account manager and the lead official of GDIT's High-Performance Computing Center of Excellence from 2009 to 2019 and was the vice president of the Office of Science and Engineering at Computer Sciences Corp., which is now GDIT.
The LMI executive also has a decade of experience in public service. She was associate director and deputy director for science at the White House Office of Science and Technology Policy from 2002 to 2009 and was a staff director at the House Committee on Science's basic research subcommittee from 1999 to 2002.
Hays is a former chairwoman of the Committee on Science, Engineering and Public Policy at the American Association for the Advancement of Science. She also participated in the National Climate Assessment and Development Advisory Committee and the NASA Industry Forum.
She holds a doctorate degree in biochemistry from Stanford University and a bachelor's degree in molecular biology from the University of California-Berkeley.
LMI offers digital and analytic solutions, logistics and management advisory services to clients in the defense, intelligence, homeland security and health and civilian sectors. It is headquartered in Tysons, Virginia, and has offices in Alabama, Illinois and Texas.
Category: Executive Profiles
Tags: Executive Profile General Dynamics Information Technology LinkedIn LMI Research Institute Logistics Management Institute Sharon Hays Stanford University technology executives University of California