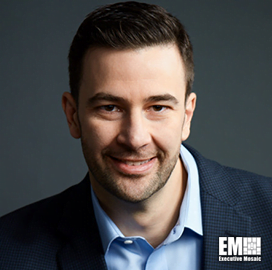 Shaun Bierweiler
Shaun Bierweiler, President of Cloudera Government Solutions
Shaun Bierweiler, a Potomac Officers Club member, serves as president of Cloudera's government solutions, a role he has held since June 2019. 
His current position puts him at the helm of a public sector team that helps agencies address big data, data science, machine learning and artificial intelligence challenges through the use of data and enterprise open source solutions. 
Bierweiler is also responsible for the entirety of Cloudera's business processes and portfolio, which extends to the global government sector and the state, local, education and university medical center accounts within the country, according to his LinkedIn profile. 
In his line of work, Bierwiler puts a premium on data security, especially when dealing with government datasets. He expounded on the subject matter during a previous GovInsider interview, where he noted that developers must have "the forethought of building in the necessary security governance at the onset" of system building, as it would be difficult to try and make the system government-ready later on.
Bierweiler is also a firm believer in implementing independent and agnostic data strategies, which facilitate system compatibility with any cloud, hardware and deployment platforms.  
He transitioned to Cloudera after serving as vice president at Hortonworks, which the former acquired on Jan. 3, 2019. While at Hortonworks, Bierweiler led the rebuilding of its public sector business, including the creation of a purposeful 2-tier distribution model and channel program.
At present, Bierweiler sits at the AFCEA Technology Committee, where he fosters the organization's outreach to the IT communities and cultivates partnerships among government, industry, academic and scientific leaders. 
Bierwieler completed his bachelor's degree in computer engineering at the University of Florida. He also holds a master of business administration degree in management and corporate strategy from the University of Maryland. 
Category: Executive Profiles
Tags: Cloudera Cloudera Government Solutions Executive Profiles Hortonworks President Raytheon Red Hat Shaun Bierweiler U.S. Air Force