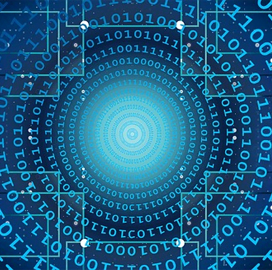 Artificial Intelligence
Shield AI Awarded Defense Department Contract for AI Software
Shield AI has received a $7.2M contract from the U.S. Air Force to implement artificial intelligence capabilities that will help aviation warfighters perform in areas without GPS.
The agency, through the AFWERX innovation program, awarded the Phase II Small Business Innovation Research deal that will partner the California-based software organization with the Office of the Secretary of Defense's Strategic Capabilities Office to offer AI capabilities to the military service branch, the company said Wednesday. 
Shield AI said the technology will allow Air Force units to continue operating in areas where radio signals, frequencies and other communication networks are weak due to the terrain. 
Ryan Tseng, Shield AI's co-founder and CEO, said the SBIR recognized the technical merit of the company's AI services and awarded the contract after a thorough selection process. "This contract will enable Shield AI to add to its already strong partnerships with forward-deployed military units," he said.
Included in the agreement is the use of reinforcement learning to the design and advancement of complete autonomous actions of fixed-wing unmanned aerial vehicles. The platforms will work with human warfighters to obtain, maintain and extend access to complex settings through constant airborne intelligence, surveillance and reconnaissance. 
The initiative will first focus on reconnaissance, surveillance, and target acquisition mission profiles in GPS-denied conditions and will later on move to complex tasks to support a number of defense operational concepts. 
In addition, the advancement of the RL architecture and application to UAVs will enhance the speed of AI algorithm development, which will speed up the maturation schedule of autonomous fixed-wing systems from simulation to operationalized platforms.
Shield AI, a start-up backed by investors such as Andreessen Horowitz, Breyer Capital, Homebrew and Silicon Valley Bank, offers the Nova quadcopter, the first unmanned robotic system; Hivemind edge, a software stack that allows machines to perform complex in dynamic environments; and Hivemind core, an integrated AI framework for data management and analysis for product development workflows.
Category: Future Trends
Tags: AFWERX artificial intelligence Future Trends Office of the Secretary of Defense Ryan Tseng Shield AI Small Business Innovation Research U.S. Air Force U.S. Army unmanned aerial vehicles