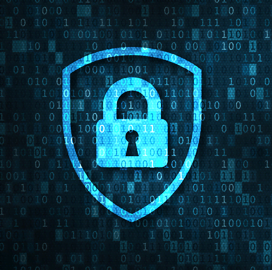 Cybersecurity
Shift5 Signs CRADA With NAWCAD to Enhance Cybersecurity of Legacy Systems
Transportation data company Shift5 has entered into a cooperative research and development agreement with the Naval Air Warfare Center Aircraft Division. 
The CRADA is aimed at enabling joint research and development in cyber resiliency to modernize legacy systems, Shift5 said Monday.
"This engagement will extend Shift5's capabilities across the Naval Air Enterprise as we find innovative new approaches to cyber resiliency and mission readiness through collaborative research and development with the NAVAIR team," said Josh Lospinoso, co-founder and CEO of Shift5.
Through the agreement, NAWCAD will use Shift5's commercial defense cybersecurity and operational intelligence solutions to support current and emerging naval technologies.
Work will be done at Shift5 facilities in Arlington, Virginia, and at Patuxent River Naval Air Station in Patuxent River, Maryland. 
Shift5 said the partnership will deepen the partners' understanding of cyber resiliency for critical legacy systems and how to commercialize and deliver such solutions to warfighters.
A CRADA is a written agreement between a private company and a government agency to jointly work on a project. Federal laboratories use such agreements to work with non-federal partners on accelerating technology transfer.
A CRADA can provide incentives to accelerate the commercialization of federal technology, protect proprietary information held by the industry partner, allow the partners to share patents and licenses and permit the retention of exclusive rights, among other benefits. 
Shift5 is a transportation technology company headquartered in Arlington, VA. The company develops data-driven solutions designed to enhance existing platforms and collect and enrich data from electronic components. Customers use such data to improve cybersecurity, safety and resilience, Shift5 said.
Category: Partnerships and Executive Moves
Tags: CRADA cyber cybersecurity data information technology IT Josh Lospinoso Maryland NAVAIR Naval Air Warfare Center Aircraft Division NAWCAD Partnerships and Executive Moves Shift5 technology transfer transportation Virginia