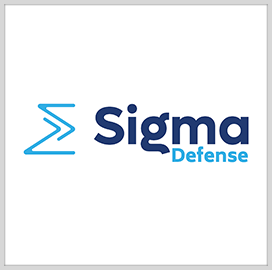 Executive movement
Sigma Defense Names Retired Navy Officer Edward Anderson as VP of Maritime Strategy
Sigma Defense Systems, a defense and intelligence technology company, has appointed retired Rear. Adm. Edward Anderson as vice president of maritime strategy.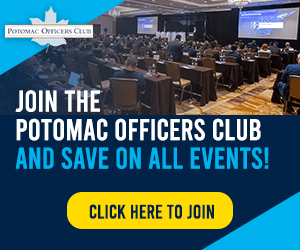 Anderson brings 32 years of service experience into his new role. As VP, he will oversee advancing business development with a focus on maritime networks, Sigma Defense said Monday.
He will report to CEO Matt Jones, a member of the Potomac Officers Club. Jones said that Anderson's experience will be valuable for Sigma Defense, noting that the company offers tactical communications and software development capabilities to the Department of Defense.
"We are incredibly fortunate to welcome Admiral Anderson to the Sigma Defense leadership team," Jones added.
Anderson was previously the U.S. Navy's initial program executive officer for undersea warfare systems. Prior to taking on the said role in October 2021, he served as the Naval Sea Systems Command's deputy commander for undersea warfare.
According to his service biography, Anderson became a flag officer in March 2017. He was appointed deputy commander for fleet readiness at the Space and Naval Warfare Systems Command in May 2017.
Sigma Defense said that Anderson has served on the USS Newport News, USS Ohio and USS Jefferson City.
He has expertise in developing and delivering sensors, combat systems and training systems and weapons in support of the Navy, according to his LinkedIn profile.
Anderson earned a master's degree in business administration from the Indiana University Kelley School of Business and a bachelor's degree in systems engineering from the U.S. Naval Academy.
Category: Member News
Tags: Edward Anderson executive movement LinkedIn Matt Jones Member News Sigma Defense Systems