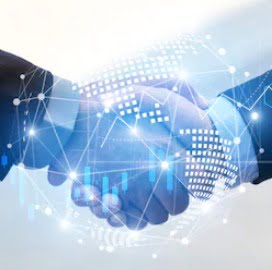 SiriusIQ Partners With Madiba to Accelerate Adoption of Azure Services
SiriusIQ has entered into a partnership with Madiba to enable their joint customers to rapidly adopt Microsoft Azure for critical applications and databases.
To do so, Madiba intends to embed its services into SiriusIQ's Cloud Correct solution, thereby providing its customers access to a rapid lift-and-shift of enterprise resource planning systems, greenfield migration, and upgrades to SAP on Azure. Cloud Correct also allows end-users to use the full power of Azure Platform-as-a-Service to modernize their legacy operational systems, SiriusIQ said Monday.
Madiba will also leverage its industry-specific knowledge to help SiriusIQ in creating domain-specific models that would offer knowledge reusability and simplified integration of the eco-system of applications and systems usually surrounding ERP installations.
The main thrust of the partnership, the accelerated adoption of Azure services, is expected to provide customers a new level of intelligent automation, security business resiliency and scalability necessary for addressing enterprise challenges, SiriusIQ said.
Nick Locke, an executive partner of Madiba, views the partnership with SiriusIQ as an opportunity for the company's team to develop faster solutions by breaking through the traditional 'waterfall' approaches without any interruptions in service. Further, the partnership promotes growth among Madiba customers, allowing them to fully utilize artificial intelligence-driven interactions and processes using the full capabilities of Microsoft Azure, Locke added.
Glenn Field, chief executive officer and founder of SiriusIQ, acknowledged that Madiba strengthens the company's ability to drive business innovation that generates real value for customers on multiple fronts, including faster data migrations, better data automation and smarter digital transformation.
"SiriusIQ's AI-based, cloud-based automation offerings are fast-tracking the modernization of custom and legacy systems, allowing them to take advantage of the power of modern cloud-driven environments like Azure," Field said.
Category: Partnerships and Executive Moves
Tags: artificial intelligence Azure Platform-as-a-Service cloud adoption Cloud Correct cloud-based automation data migration Enterprise Resource Planning Glenn Field Madiba Microsoft Azure Nick Locke Partnerships and Executive Moves SAP SiriusIQ