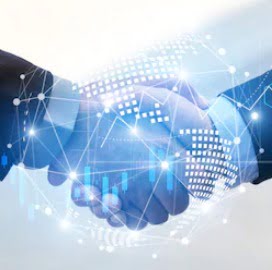 Skybox Four-Pronged Security Platform Now Available Via Carahsoft Channels
Carahsoft has entered into a partnership with Skybox Security to provide advanced cybersecurity solutions to the public sector while serving as the latter's Master Government Aggregator.
The partnership is grounded on the availability of Skybox Security's common criteria-certified, four-pronged security platform through Carahsoft's GSA Schedule 70, NASA Solutions for Enterprise-Wide Procurement V contracts and reseller partners.
Skybox Security's platform features vulnerability control products that use context to analyze and deal with riskiest vulnerabilities, particularly exposed and exploitable occurrences in organizations, Carahsoft said.
Secondly, the platform comes with firewall assurance products that help organizations analyze virtual and cloud-based firewalls to detect security and compliance issues and manage the entire rule life cycle among other things.
Federal security teams using the platform will also gain access to change manager products that are capable of intelligently automating firewall rule changes to proactively assess risk and compliance violations.
Finally, the platform provides network assurance products that collect and normalize data from public and private clouds, as well as physical information technology and operational technology networks, to promote simplified management of rule, access and configuration policy.
Overall, the Skybox platform enables federal security teams to gain full control over fragmented, hybrid estates without exhausting resources with the help of 140 integrated security and operational technologies, as well as out-of-the-box policy templates for laws including the Health Insurance Portability and Accountability Act and the Sarbanes–Oxley Act.
According to Uri Levy, vice president of channel sales of the global system integrators and strategic alliances at Skybox Security, combining the company's intelligent solutions with Carahsoft's best-in-class expertise will increase the power, productivity and performance of security programs within the public sector. 
Category: Partnerships and Executive Moves
Tags: Carahsoft cloud security management cybersecurity GSA Schedule 70 Master Government Aggregator NASA Solutions for Enterprise-Wide Procurement V partnership Partnerships and Executive Moves Ryan Farrar SEWP V Skybox Security Uri Levy