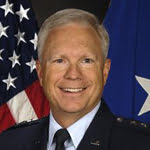 John Thompson
Commander
SMC
SMC Commander Wants Increased Public-Private Partnership on Space Tech
Lt. Gen. John Thompson, commander of the Space and Missile Systems Center, has called for increased collaboration between the private and public sectors on space technology, citing adversarial actions aimed at disrupting the peaceful use of the global commons of space.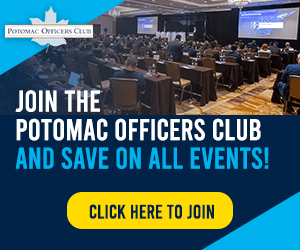 Speaking at the Air Force Association's Virtual Air Space Cyber Conference, Thompson said the establishment of the Space Force allows the U.S. to take on a different approach concerning public-private partnerships.  
Thomspon touted the inventiveness drive and passion among Americans, especially in the space industry, which has seen "a blistering pace of innovation" over the last decade, SpaceNews reported.  
The SMC head also considers inventiveness and agility in terms of speed to market and introducing ideas into the space capabilities ecosystem as the country's advantage in the peer to peer competition.
To better facilitate public-private partnerships, Tory Bruno, president and chief executive officer of the United Launch Alliance, called on the Space Force to more clearly explain what it needs so industry partners can align its capabilities and investments accordingly.  
Bruno also emphasized the importance of taking on a holistic approach when it comes to space capabilities. According to Bruno, solutions require complex integration and coordination.  
"There's a whole lot that goes behind an entire supply chain. There's infrastructure behind it and there's the ability to bring forward technology that will enhance and facilitate rapid response, and so we need to solve that entire problem," he said.  
Rick Ambrose, executive vice president of Lockheed Martin Space, supported Bruno's sentiments, noting that space programs require extensive industry participation. As Ambrose explained, there needs to be a "very vibrant marketplace and supply chain that feeds everything" to fully support the Space Force's needs.  
Thomspon's call for public-private partnerships comes amid the Space Force's reorganization of its procurement agencies. The SMC is currently the military's largest buyer of space technologies, with an annual budget of $9B.
Category: Member News
Tags: Lockheed Martin Space Member News POC member Rick Ambrose Space and Missile Systems Center SpaceNews Tory Bruno U.S. Space Force Wash100