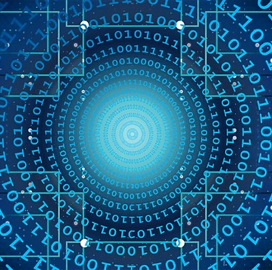 Artificial intelligence
SOCOM to Train Leaders, Key Personnel on AI Language
Special Operations Command is working to better educate its leaders and key personnel about artificial intelligence, according to a top official.
SOCOM Acquisition Executive Jim Smith said he wants to integrate AI across a wider range of command functions, including next-generation intelligence surveillance and reconnaissance; next-gen mobility; precision fires and effects; biotechnology; hyper-enabled operator; and data and networks. 
"I want them to get the core competency," Smith said. Officials, he added, must understand their needs. "How do I know when they're giving me what I'm asking for? How do I assess who is best in breed? How do I get my contracting officers and my PMs comfortable in this new domain?" he explained.
Smith said it is critical to train and educate Special Operations Forces leaders to achieve his envisioned AI capabilities. 
In September, SOCOM partnered with Carnegie Mellon University to help command personnel become more comfortable with AI terminology. One of the officials who attended the three-day course was SOCOM Commander Richard Clarke. 
"Artificial intelligence and machine learning efforts are integrated into most of our major program executive office programs, and we'll continue this," Clarke said during the National Defense Industrial Association's virtual SOF Industry Conference. 
The Department of Defense is poised to conduct a number of AI system demonstrations in the near future in a bid to quickly adopt the technologies, officials added.
Kevin Fahey, assistant secretary of defense for acquisition and sustainment, said AI is a top research and development priority as it is expected to be integrated from back-office functions to tactical war scenarios. 
"You're going to start seeing a lot of demonstrations. Once we figure out how to architect the warfighter stuff across the board, I think you're going to quickly see the adaptation of AI over the next couple of years," Fahey said. 
Category: Popular Voices
Tags: artificial intelligence automation Carnegie Mellon University Department of Defense Gen. Richard Clarke Jim Smith Joint Artificial Intelligence Center Kevin Fahey machine learning National Defense Industrial Association National Defense Magazine Popular Voices Special Operations Command Special Operations Forces Industry Conference USSOCOM