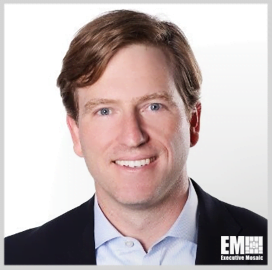 Chris Krebs
Former Director
CISA
SolarWinds Taps Former CISA Director Chris Krebs for Cybersecurity Advice
SolarWinds, the victim of a major Russia-linked hack of U.S. federal networks, has hired a new consulting business formed by former Cybersecurity and Infrastructure Security Director Christopher Krebs. 
Krebs, a past Potomac Officers Club event speaker and 2020 Wash100 winner, said he plans to dedicate himself to the new business, which was stood up to recommend security practices for multiple clients and combat coordinate misinformation, Reuters reported.
"There have been successful leaders that embrace cybersecurity but also the community and engagement, and they tend to not just survive in this environment, but thrive. We want to help executives become those leaders. There's a process that we want to help organizations build," Krebs said in an interview.
As the first leader of CISA, Krebs led the United States' national effort to keep the 2020 election safe from hacking and to combat related misinformation.
Krebs previously served as senior counselor to the Department of Homeland Security secretary, advising department leaders on a range of cybersecurity, critical infrastructure and national resilience issues.  
SolarWinds CEO Sudhakar Ramakrishna said the company hired several experts to help transform the company amid criticisms of poor security. 
SolarWinds also tapped former Facebook Chief Security Officer Alex Stamos and cloud-focused cybersecurity company CrowdStrike Holdings to help assess the Russia-linked hack.
Stamos said he plans to advise the Biden administration on cybersecurity on a part-time basis by working with multiple companies in times of crisis. 
"These current Russian attacks have created a new set of companies who now realize they need to be playing at a much higher level," Stamos added. 
Category: Speaker News
Tags: 2020 election Alex Stamos Christopher Krebs CISA cybersecurity hack Reuters Russia SolarWinds Speaker News Sudhakar Ramakrishna Wash100