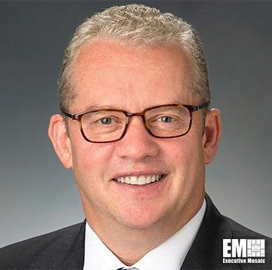 Michael Britt
Southern Telecom Appoints Michael Britt as President, CEO
Michael Britt has taken on the role of president and chief executive officer of Southern Telecom, a subsidiary of gas and electric utility group Southern Company.
Effective immediately, Britt will steer Southern Telecom in its mission to link Atlanta with other southeastern U.S. cities through its long-haul and metropolitan dark fiber network. 
Britt's responsibilities extend to the telecom arm's parent company, as he has been put in charge of fostering the telecommunications strategy for Southern Company's electric utilities, including identifying telecom growth opportunities and supporting efforts to optimize telecoms infrastructure to meet future digitization needs, Telecom Reseller reported Tuesday.
Britt succeeds Tami Barron, who has been tasked to serve as president and CEO of Southern Company's communications services business, Southern Linc.  Citing pandemic-induced industry challenges, Britt noted the potential of the company's dark fiber network amid the ever-expanding role of data, automation and internet of things. 
"In this time of uncertainty and significantly increased bandwidth needs as telecommuting increases rapidly around the world, STI has taken a proactive approach to listen to our customers' needs and provide reliable dark fiber that can facilitate last-mile connections across the Southeast," Britt said.
The new CEO and president joined Southern Telecom during the late 1990s as an assistant to the company's chief information officer, director of mass market strategy and vice president. He temporarily left the company but rejoined Southern Company in 2015, assuming the role of vice president of the Energy Innovation Center, in which he helped develop and commercialize products and services for system customers. 
Category: Partnerships and Executive Moves
Tags: CEO Michael Britt Partnerships and Executive Moves President Southern Telecom telecom reseller telecommunications infrastructure