Contract award
SPA Secures Spot on $995M Air Force OCONUS Support Contract
The Department of the Air Force has awarded Systems Planning and Analysis a prime spot on a seven-year, $995 million indefinite-delivery/indefinite-quantity contract for advisory and assistance services abroad.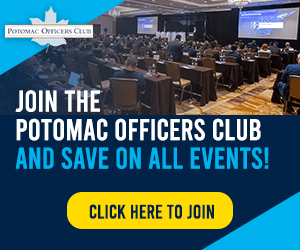 SPA will have the chance to compete for task orders that include work on policy development, administration and system operations. Work will support the U.S. Air Forces in Europe and Air Forces Africa.
Eight other companies have secured prime spots on the multiple-award contract, SPA said.
Rich Sawchak, CEO of SPA and a 4×24 member, said the prime contracting opportunity supports the company's efforts to expand its services to the Air Force outside the contiguous United States. He also noted that the IDIQ supports SPA's efforts to explore new opportunities in the African continent.
SPA is an Alexandria, Virginia-based company that offers advanced analytics, software development, engineering, DevSecOps and policy and compliance services in support of national security and defense missions.
The Air Force IDIQ follows the award of a five-year, $163.8 million contract by the Naval Sea Systems Command's Program Executive Office Integrated Warfare Systems. Under the PEO IWS deal, SPA will provide digital engineering, test and evaluation expertise and other engineering services in support of radar, laser and electronic warfare systems development, acquisition and delivery.
Category: Member News
Tags: Department of the Air Force Member News Rich Sawchak Systems Planning and Analysis US Air Forces in Europe and Air Forces Africa