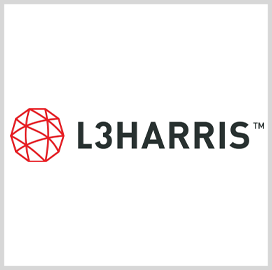 Space Force Awards L3Harris $1B Space Sensor Contract
L3Harris has been awarded a $1.2B contract from the Space Force for maintenance and modernization of the military's ground-based space sensors. The potentially 10-year contract is part of the Maintenance of Space Situational Awareness Integrated Capabilities program.
L3Harris said the contract also covers space battle management command and control capabilities. The company will support space situational awareness centers in California, Colorado and Virginia, C4ISRNET reported Wednesday.
L3Harris's new contract continues and expands on the work previously done through the Air Force's Groundbased Electro-Postical Deep Space Surveillance System, which included three ground-based space radars. 
"Space as a warfighting domain has a complex and interdependent system supporting it from the ground, air and space," said Ed Zoiss, the company's president for space and airborne systems.
Category: Contract Vehicles
Tags: C4ISRNET contract award Contract Vehicles Ed Zoiss ground-based sensors L3 Harris Maintenance of Space Situational Awareness Integrated Capabilities MOSSAIC Systems Engineering and Sustainment Integrator program U.S. Space Force