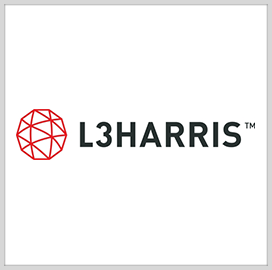 Space Force Awards L3Harris $500M Contract for Anti-Jam Satcom Modem
The Space Force has awarded L3Harris Technologies a $500M contract for the Air Force and Army Anti-jam Modem, with an initial delivery order of $30.6M. 
Under the five-year indefinite-delivery/indefinite-quantity contract, L3Harris shall provide a secure, wideband, anti-jam satellite communications terminal modem for tactical satellite communication operations.
Dana Mehnert, L3Harris' president of communication systems, said the technology helps warfighters communicate even in congested environments with adversarial jamming.
"With the proliferation and growing sophistication of threats in the electromagnetic spectrum, it has become increasingly important to enhance protected communications capabilities for the warfighter," Mehnert said.
In collaboration with SMC, L3Harris will develop and test Block 1 modems that will be used in the Air Force Ground Multiband Terminal and the Army Satellite Transportable Terminal, L3Harris said Thursday. 
L3Harris' modem supports SMC's protected tactical waveform technology, an anti-jam tool that operates on military satellite communication terminals through the Wideband Global Satcom constellation. 
According to L3Harris, its modems were designed for high-rate production and will be a key component of the Space Force's protected anti-jam tactical service enterprise.
L3Harris is a technology company, defense contractor and information technology service provider based in Melbourne, Florida.
It provides command and control systems and products, wireless equipment, tactical radios, avionics and electronic systems, night vision equipment and both terrestrial and spaceborne antennae for government, defense and commercial customers. 
The Space Force is the sixth and youngest branch of the U.S. Armed Services that specializes in space warfare.
It is an off-shoot of the Air Force Space Command, which the Space Force replaced upon the enactment of the National Defense Authorization Act for 2020.
Category: Contract Vehicles
Tags: A3M anti-jam satcom modem Contract Vehicles Dana Mehnert Department of Defense L3Harris Technologies National Defense Authorization Act satellite communications SMC Space and Missile Systems Center U.S. Air Force U.S. Army U.S. Space Force