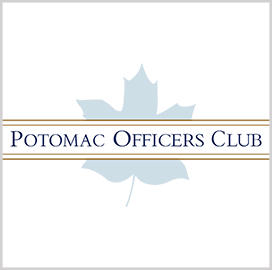 Lockheed Martin
Space Force Awards Lockheed $51M to Integrate Missile Warning Into Satellite Infrastructure
The Space Force has awarded Lockheed Martin a $51.2M contract to integrate a missile warning technology into the government's command and control infrastructure for satellite missions.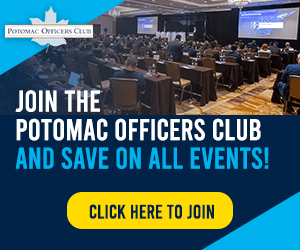 Lockheed said it will design software that will enable the transition of Geosynchronous Non-Integrated Tactical Warning and Attack Assessment operations to the government-owned open-architecture Enterprise Ground Services system.
"We understand the OPIR mission end-to-end because we developed, launched, and sustain it, both in space and on the ground. We also understand that our nation's adversaries would also seek to defeat our defensive systems and are committed to developing advanced technology that always keeps us ahead of the threat," said Maria Demaree, vice president and general manager of Lockheed's space mission solutions unit and a Potomac Officers Club member. 
In a press release, Lockheed said it will support the Space Force's effort to build a more flexible, resilient and survivable warning system while reducing long-term sustainment and operations costs. 
The EGS transition will integrate mission management and telemetry, tracking and commanding for the Space-based Infrared System GEO 5 or GEO 6 satellite onto the EGS framework. Â 
Lockheed said it will rapidly develop and integrate the software using Agile software methodologies, which have been shown to allow developers to deliver iterative features and fix bugs on the go.
The contractor has designed and launched four SBIRS GEO missile warning satellites and is currently modernizing the design of the GEO 5/6 spacecraft to provide more resiliency.
Headquartered in Bethesda, Maryland, Lockheed is a major technology integrator that offers aerospace, defense, arms, security and advanced technology solutions and services. 
Category: Member News
Tags: aerospace agile development contract award GEO 5 GEO 6 GovConWire Lockheed Martin Maria Demaree Member News missile warning technology mission software Potomac Officers Club software U.S. Space Force