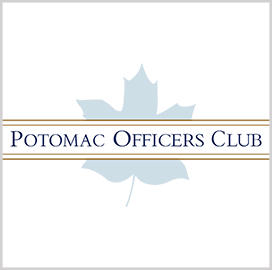 John Raymond,
Chief of Space
Operations, Space Force
Space Force Chief Highlights Guardians' Role in Enabling Joint Warfighting
The Space Force's sensors and data transport capabilities will play an important role in enabling the military's network modernization effort, the service's top official said.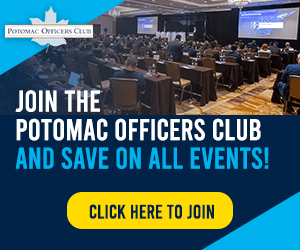 Chief of Space Operations John Raymond, a speaker at a past Potomac Officers Club event and a three-time Wash100 winner, said guardians have already made contributions to the warfighter's ability to make sense of the joint battlespace.
The Space Force supports the Department of Defense's Joint All-Domain Command and Control concept by getting space-based data to servicemen in other warfighting domains, the Air Force said Wednesday.
In late May, the Space Force held a "reverse" industry day to give companies a chance to pitch their space-based intelligence, surveillance and reconnaissance capabilities, Breaking Defense reported. Another such event will be held in July focused on cislunar space domain awareness.
Raymond made his statements at a June 24 meeting with his fellow service chiefs. The leaders agreed that the DOD needs a comprehensive concept of operations to enable the JADC2 concept.
They added that CONOPS is critical for achieving a decision advantage in joint warfighting, which they said still suffers from global connectivity challenges.
Deputy Secretary of Defense Kathleen Hicks signed the Pentagon's JADC2 implementation plan in March. The document provides a road map for implementing the JADC2 strategy that Secretary of Defense Lloyd Austin III, a two-time Wash100 winner, signed in June 2021.
Category: Speaker News
Tags: Air Force JADC2 John Raymond Lloyd Austin III Space Force Speaker News