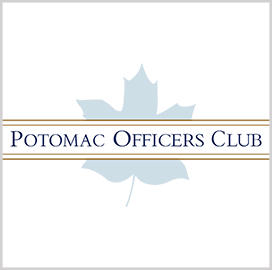 John Raymond
Chief of Space Operations
Space Force
Space Force Chief John Raymond Joins Joint Chiefs of Staff
Chief of Space Operations John Raymond, a past Potomac Officers Club event speaker and 2020 Wash100 winner, has become the eighth member of the Joint Chiefs of Staff.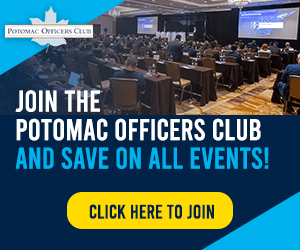 In accordance with the law, Raymond was appointed exactly one year after the official founding of the Space Force as a military service, Defense .gov reported.
"But under your leadership and under the leadership [of] the vice chairman, you said 'We're not going to wait!,' and you've treated me like a member ever since the law was signed," Raymond told Joint Chiefs of Staff Chairman Mark Milley, a fellow past POC event speaker and a four-time Wash100 winner.
In his new role, Raymond will offer his military advice to the president, National Security Council, Homeland Security Council and the Department of Defense secretary as they implement the National Defense Strategy.
The Space Force was founded on Dec. 20, 2019, as a separate service under the Air Force. The new service is set to grow to about 20K personnel, most of whom will come from the Air Force. 
Raymond previously said the Space Force has identified 6.4K Air Force personnel who will transition to the new service, with 2.4K already having made the switch. Eighty-six Air Force Academy cadets have been commissioned into the Space Force.
The United States recognizes space as a warfighting domain and is determined to grow its capabilities to deter a "great power war," according to Milley. 
"This is an incredibly important organization for the United States military and for the United States as a country. And it's really important what we're doing today, which is to induct you as an official member into the Joint Chiefs of Staff," Milley told Raymond during the ceremony.
Category: Speaker News
Tags: Air Force appointment Chief of Space Operations Defense.gov Department of Defense executive movement Homeland Security Council John Raymond Joint Chiefs of Staff Mark Milley National Defense Strategy National Security Council Space Force Speaker News Wash100