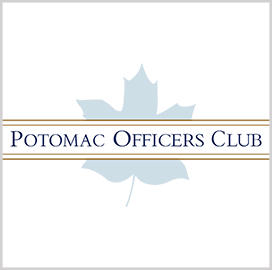 B. Chance Saltzman
Deputy Chief
U.S. Space Force
Space Force Official: DOD Should Change Data Management Policies for JADC2
Lt. Gen. Bradley Chance Saltzman, deputy chief of space operations for operations, cyber and nuclear at the U.S. Space Force, said the Department of Defense should adjust its data management policies for a secured Joint All-Domain Command and Control network.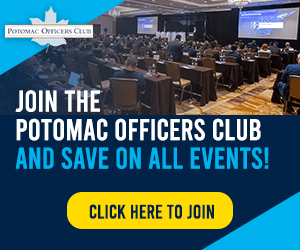 "Data management and the policies that go with security of that data management I see as one of the big hurdles," he said during the Mitchell Institute's Space Power Forum held on Oct. 16.
A past Potomac Officers Club event speaker, Saltzman said there are technical and policy issues to redesigning the way the DOD and the services manage data sharing.
He added that JADC2 will be dependent on allowing the rapid, seamless flow of large amounts of data worldwide to operators in the field, and across various levels of security, from unclassified to confidential.
Saltzman noted that while access to data has to be secured from enemy interception, there are problems with sharing information across security layers.
"These are currently things which are technically feasible, and that we're struggling to implement because of the way we built our data structures, our pipes, etc. inside the Department of Defense," he explained.
He admitted that the agency's links-and-node structure is not made for cloud-based structures and the organization still relies on direct feeds and firewalls for security.
According to Saltzman, the DOD continues to adopt a conservative approach toward secrecy. "We're still a little bit locked in an older mindset, if you will, about how to manage data in the more responsive way that's required by JADC2," he said.
He noted that most of the main standards that support JADC2 were made under the Multi-Domain Command and Control program. The principles include the reliance on common data standards, common Internet protocols, widely accessible data and resilient, self-healing networks.
Category: Speaker News
Tags: Advanced Battle Management System Advanced Extremely High Frequency BreakingDefense Chance Saltzman cloud-based structures cybersecurity Data Management Policies data structures Department of Defense DoD JADC2 Joint All-Domain Command and Control MDC2 Multi-Domain Command and Control Pentagon Project Convergence Protected Anti-Jam Satellite Communications Salty Saltzman Speaker News US Air Force