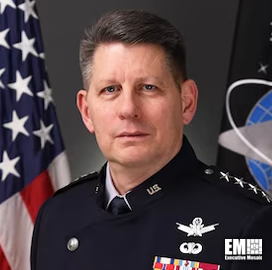 David Thompson
VCSO
US Space Force
Space Force Official Says Congress Supportive of FY2024 Budget
The U.S. Space Force's vice chief of space operations said the U.S. Congress is supporting priority projects the service listed in its fiscal year 2024 budget request.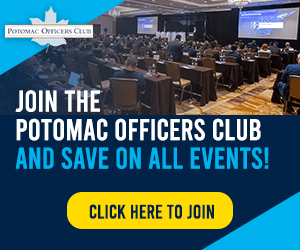 Gen. David Thompson, a speaker at the Potomac Officers Club's "Space: Innovations, Programs & Policies Summit" event in 2017, said during a Space Force Association event that no "significant pushback" came from lawmakers and Department of Defense officials regarding the service's $30 billion request. He added that with lawmakers' support, the Space Force needs to ensure that it will make smart investments.
Two of the Space Force's main priorities are satellite constellation development and personnel education and training, SpaceNews reported Monday.
According to Thompson, the Space Force wants to push for resilient and proliferated architectures in the form of low-Earth and medium-Earth orbit constellations. He explained that LEO constellations can withstand attacks while delivering reliable communications and data relays, which could enhance decision-making and offensive efficiency.
Thompson also shared that the Space Force plans to spend $340 million on the National Space Test and Training Complex, a digital infrastructure that would host satellite operations training and hardware performance testing. According to Space Training and Readiness Command chief Shawn Bratton, the NSTTC will deliver realistic, threat-informed test and training environments.
Category: Speaker News
Tags: budget Congress David Thompson satellite constellation SpaceNews Speaker News US Space Force