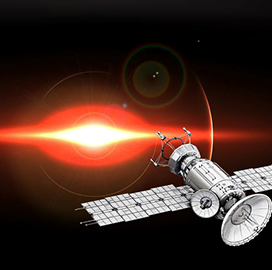 Space domain
Space Force Transitioning Personnel From Air Force
The Space Force is currently screening which members of the Air Force will be commissioned into the newest military service.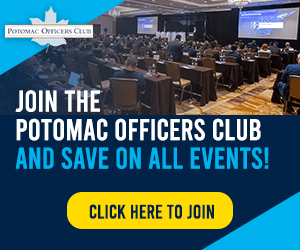 Chief of Space Operations John Raymond, a past Potomac Officers Club member and 2020 Wash100 winner, said the Space Force wants its new vacant positions to be filled out organically, Federal News Network reported Tuesday.  
"As new missions come about, we will add squadrons. But from the beginning, we baseline this with the units that were already in the Air Force bringing them over, and then being able to develop the manpower that fills those units today," Raymond added.
The Space Force said it has so far identified 6.4K Air Force personnel who will transition to the new service, with 2.4K having already made the switch. Eighty-six Air Force Academy cadets have been commissioned into the Space Force. 
Raymond said that the Space Force offers six career paths: space operations, cyber operations, acquisition, engineering, cyber and intelligence.
He said that Space Force professionals are trained at higher levels of classifications because of the highly strategic nature of the contested space domain. 
"We've built follow-on courses depending on what mission area they are going to go into and we've built all those courses as well," Raymond added. 
Officials previously said that the Space Force is working with industry to explore which training methods are best-suited for the service's warfighters. 
One training method under consideration is the use of simulations. Maj. Gen. John Shaw, commander of the Combined Space Force Component at U.S. Space Command, said that existing simulation technologies are not good enough.
Category: Speaker News
Tags: acquisition Air Force Air Force Academy Chief of Space Operations cyber Federal News Network intelligence John Raymond John Shaw military service simulation space Space Force Speaker News training Wash100