Gen. James Dickinson,
Commander,
US Space Command
Space Command Chief Discusses Priorities, Need for Industry Support at AFCEA Event
Gen. James Dickinson, the commander of U.S. Space Command, spoke at an Oct. 20 AFCEA conference about his priorities and how they can be supported by the private sector. He underlined the need to establish a global sensor network to improve space domain awareness and said SPACECOM is seeking industry-sourced advanced technologies that do not rely on renewable and suppliable resources, the Department of Defense website reported Friday.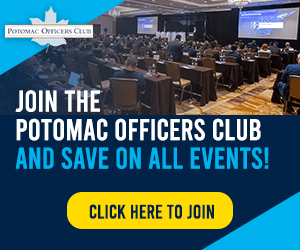 Dickinson, a past Potomac Officers Club event speaker, encouraged aerospace firms to collaborate with the command's Commercial Integration and Operations cells to fill space domain awareness capability gaps. He said that SPACECOM's broader national defense efforts hinge upon its partnerships with the private sector.
To free up the command's bandwidth, Dickinson said the Department of Commerce will be taking over duties to track space objects, of which there are more than 47,000. The federal agency launched a prototype cloud system called the Open Architecture Data Repository in February as a means to catalog debris, monitor launches and reentries, and predict potential collisions.
According to Steve Volz, an official at the Commerce Department's National Oceanic and Atmospheric Administration, the transfer of responsibilities from SPACECOM is scheduled for 2024.
Category: Speaker News
Tags: Department of Commerce Department of Defense industry partnership James Dickinson space domain awareness Speaker News US Space Command