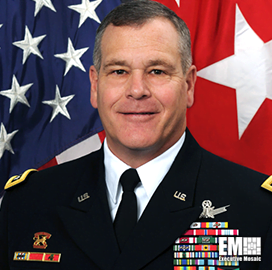 James Dickinson
Commander
US Space Command
SPACECOM Chief: Rapid Launch Capabilities Needed to Immediately Replace Damaged Satellites During Conflict
Gen. James Dickinson, the U.S. Space Command head and a past Potomac Officers Club speaker, has urged the U.S. military to collaborate with commercial launch companies with the capability to launch national security payloads in a compressed timeline from multiple locations.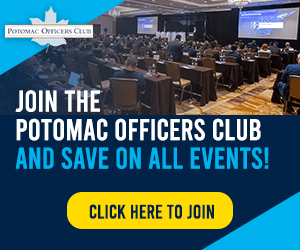 Speaking at an online Mitchell Institute event, Dickinson highlighted the need for responsive launch capabilities, citing the advanced anti-satellite weapons of China and Russia. According to the SPACECOM head, the military should be capable of rapidly replacing damaged satellites or augmenting constellations during potential conflicts, SpaceNews reported.
In September, the U.S. Space Force awarded Firefly Aerospace and Millennium Space a contract to support the Space Systems Command's Victus Nox mission, also known as Tactically Responsive Space-3, which aims to deploy a spacecraft within 24 hours after receiving a launch order.
Millennium Space has a few months to build the spacecraft equipped with a sensor for monitoring adversary spacecraft and space debris. The payload is expected to lift off in 2023 on board a Firefly Aerospace rocket.
TacRS-3 will build on the Tactically Responsive Launch-2 mission in June 2021. TacRL-2 used a Northrop Grumman's Pegasus XL rocket to launch a small surveillance satellite within 21 days to low-Earth orbit.
Category: Speaker News
Tags: James Dickinson rapid launch SpaceNews Speaker News tactically responsive space US Space Command Victus Nox