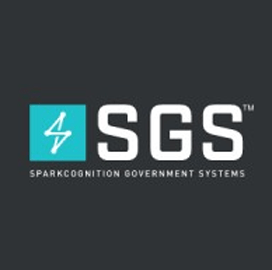 SparkCognition Government
Systems
SparkCognition to Explore AI, ML Capabilities to Improve Warfighter Mission Readiness
SparkCognition Government Systems has secured a contract with the Air Force Research Laboratory to utilize artificial intelligence and machine learning capabilities to improve warfighters' mission readiness.
AI and ML-powered tools developed under the contract are expected to support manpower planning and optimize decision making, SGS said Wednesday.
With the use of the emerging technologies, SGS hopes to help decision makers across the Department of Defense in handling vast amounts of data and making timely and effective decisions.
SGS also aims to enhance the current labor-intensive manpower planning process using AI/ML capabilities. By taking on a more data-driven approach, the company seeks to reduce the manual recalibration required by the current methodology for manpower planning.
In a statement, Logan Jones, general manager and president of SGS, expressed commitment to ensuring warfighter readiness.
"For the DoD, effective and efficient mission readiness and decision optimization is at the top of the list of priorities – with that in mind, we're excited to work with the AFRL and AFWERX to advance the applications of AI in these areas," he said.
The contract was awarded under the first phase of the Air Force's Small Business Innovation Research program.
SGS is a wholly-owned subsidiary of SparkCognition headquartered in Austin Texas. It develops AI-powered systems to help government organizations advance national security missions.
The company's solutions can be used for different use cases, including asset and unit health monitoring, prescriptive/predictive maintenance, real-time mission planning, real-time demand forecasting, predictive shipping, supply chain risk and predictive inventory management.
Category: Future Trends
Tags: Air Force Research Laboratory artificial intelligence contract award Future Trends Logan Jones machine learning SBIR program SGS SparkCognition Government Systems