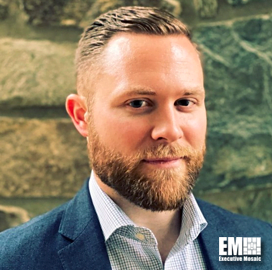 Eric Scofield
CEO
Abaxx Associates, LLC
Eric Scofield is the Chief Executive Officer (CEO) of Abaxx Associates, LLC (Abaxx), a professional services firm based in northern Virginia where he serves as an expert advisor, management, and data consultant to his clients. Mr. Scofield's core focus is assisting clients to leverage financial data and intelligence in support of their domestic and international financial investigations, enforcement, analysis, and policy missions. Through public and private sector experience he has helped evaluate the financial underpinnings of national security threats, the impact of U.S. targeted financial measures, and assess vulnerabilities and tactics used by illicit financial networks.

He offers specific expertise in supporting anti-money laundering and financial crimes investigations and financial sanctions policy and enforcement. His clients recognize him for his strong technical depth in sanctions analysis and his ability to manage international financial intelligence strategies. Mr. Scofield has a degree in Systems & Information Engineering, dual MBA and MSBA graduate degrees, CFCS and ACAMS-CGSS certifications, and serves as the co-Chair of the Washington, D.C. Chapter of the Association of Certified Financial Crime Specialists (ACFCS). Mr. Scofield supports domestic and international engagements with financial service firms, firms specializing in financial investigations data and software, and activities related to a range of U.S. government agencies to include Treasury, FBI, IRS, Department of Justice, and various national security organizations.

Abaxx is also a proud member of the Intelligence and National Security Alliance (INSA) which brings together committed experts in and out of government to identify, develop, and promote practical and creative solutions to national security problems.