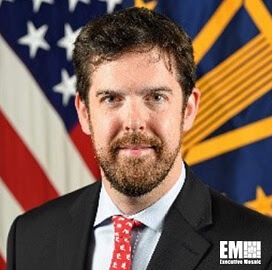 Greg Little
Deputy CDAO for Business Analytics
U.S. Department of Defense (DOD)
In March of 2022, Mr. Gregory Little was appointed the Deputy Chief Digital and Artificial Intelligence Office (DCDAO) of the Business Analytics Directorate. He oversees the Business Analytics and Strategic Insights (BASI), Enterprise Platform and Capabilities (EPC) and Strategy Operations and Customer Success (SOCS) divisions.Prior to this assignment, Mr. Little served as Deputy Comptroller for Enterprise Data and Business Performance (EDBP), in the Office of the Under Secretary of Defense (Comptroller) (OUSD(C)) in January 2021. In this role, he serves as an advisor to the USD(C), DoD's Principal Staff Assistants and Deputy Secretary of Defense. He is responsible for advancing the National Defense Strategy by leading and championing the evolution of the DoD's performance management strategy through collaboration with DoD leaders in the use data to evaluate efforts, digital transformation, and improved performance across the Defense Agencies/Field Activities as well as the DoD's Working Capital Fund.
Mr. Little served as Director of the Chief Financial Officer Data Transformation Office (CDTO) for the Office of the Deputy Chief Financial Officer (ODCFO), in the Office of the Under Secretary of Defense (Comptroller) (OUSD(C)). In this capacity, he was responsible for the Department of Defense (DoD) Financial Management Data Strategy and deploying the big-data repository to transform the use of DoD business data into decisions and actions.

Mr. Little served as the team lead for the Business Integration Office within the ODCFO prior to his appointment to the Senior Executive Service. In that position, he successfully led development of the DoD Financial Management Functional Strategy, defined the first Financial Management data analytics vision and strategy for the Department of Defense, and led a team of subject matter experts and technologists to develop the Notice of Findings and Recommendations database to support the DoD's audit remediation strategy.
Before joining the OUSD(C) in 2015, Mr. Little served five years as the solution architect for the Defense Agencies Initiative (an Oracle enterprise resource planning system). In this position, he was responsible for implementing a single standard financial management system for the Defense Agencies and DoD Field Activities. Mr. Little successfully led the largest Oracle Enterprise Resource Planning (ERP) Release 12 Technical Upgrade in North America.

Mr. Little holds a Bachelor of Arts in Economics degree from Bates College and has studied abroad at James Cook University in Queensland, Australia.