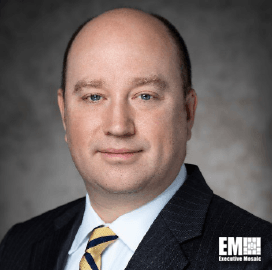 James Wolff
Associate Administrator for Information Management and Chief Information Officer, NNSA
U.S. Department of Energy (DOE)
Associate Administrator for Information Management and Chief Information Officer National Nuclear Security Administration

As NNSA's Associate Administrator for Information Management and Chief Information Officer (CIO), a position he has held since July 2021, Mr. Wolff manages and implements all operational, technical, and administrative functions in support of NNSA's Cybersecurity and Information Management Program. He oversees and ensures the coordination, integration, and continuity of cybersecurity, information technology, and telecommunication operations and services throughout the NNSA Nuclear Security Enterprise in support of national security goals and Department of Energy (DOE)/NNSA strategies.

Prior to joining NNSA, Mr. Wolff served in the Office of the Federal Chief Information Officer, Office of Management and Budget, in the Executive Office of the President. There he led the Federal Government's effort to leverage data as a strategic asset and to modernize information technology (IT) to meet mission needs. He also led Federal IT Capital Planning and Investment Control processes that supported over $100B of annual IT spending across the Executive Branch.

Mr. Wolff began his career as a surface warfare officer in the U.S. Navy. He worked in the Department of Defense CIO Office as the Information Technology (IT) Acquisition Policy Lead and Director of Data and Knowledge Management. He also served at the U.S. Naval Academy Alumni Association and Foundation as the Vice President for IT and Strategic Infrastructure and as Deputy CIO of the Overseas Private Investment Corporation. Mr. Wolff continues to serve as a Navy Reservist, currently supporting the Office of the Chief of Naval Operations. His career has focused on IT operations, IT acquisition management, and leveraging data for decision-making and operations.

Mr. Wolff earned a bachelor's degree in naval architecture with a minor in Spanish from the U.S. Naval Academy. He earned a master's degree in industrial and systems engineering from Auburn University and a master's degree in government information leadership from the National Defense University. Mr. Wolff also studied at the Colegio Unamuno in Madrid.