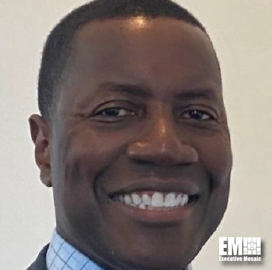 Joe Bookard
Associate Director, Requirements & Capabilities
Raytheon Intelligence & Space
Joe Bookard is an associate director for Requirements & Capabilities within the Advanced Concepts & Technologies product line, a part of Raytheon's Intelligence & Space. Bookard is responsible for identifying new opportunities in the defense and space communities for advanced next generation RF sensors, electronic warfare techniques and advanced multifunctional RF technologies.

Raytheon Intelligence & Space delivers the disruptive technologies our customers need to succeed in any domain, against any challenge. A developer of advanced sensors, training, and cyber and software solutions, Raytheon Intelligence & Space provides a decisive advantage to civil, military, and commercial customers in more than 40 countries around the world. Headquartered in Arlington, Virginia, the business generated $15 billion in pro forma annual revenue in 2019 and has 39,000 employees worldwide. Raytheon Intelligence & Space is one of four businesses that form Raytheon Technologies Corporation.

Prior to his current role, Bookard was a colonel in the U.S. Army, serving as the Rapid Equipping Force director. He was responsible for validating requirements, as well as procuring, and delivering emerging technologies to globally deployed armed forces. Previously, he served as the executive officer to the director in the Joint Improvised Explosive Device Defeat Organization. Bookard was awarded the Combat Action Badge,
and received the Legion of Merit, and the Bronze Star Medal while serving in the U.S. Army.

Bookard holds a bachelor of science in professional biology from South Carolina State University, and master degrees from the U.S. Army War College, the School of Advanced Military Studies and is a graduate of The Wharton School Executive Education.