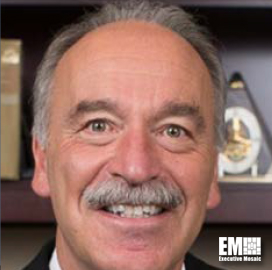 Dr. John Betz
Mitre Fellow Emeritus
The MITRE Corporation
Dr. Betz provides technical contributions and leadership to MITRE's work program, spanning research to applications. His work has involved positioning, navigation, and timing; signal analysis and signal processing; communications; sensors; electronic warfare; and systems engineering.
With MITRE since 1989, Dr. Betz has held a variety of positions supporting the Air Force, the Department of Defense, and the Intelligence Community.
His work on satellite-based positioning and timing (satnav) began in 1997, when he led the design of modulation and acquisition for the new GPS military M-code signal. He developed the binary offset carrier (BOC) spreading modu-lation for the GPS M-code signal and also adopted by all of the world's satellite-based navigation systems. He also has contributed to theory and practice of satellite-based navigation receiver processing, signal quality, security, and radio frequency compatibility. He also helped design the GPS L1C civil signal, developing the multiplexed-BOC (MBOC) spreading modulation adopted for GPS L1C and for other interoperable signals on the European Galileo system and the Chinese BeiDou system. He was a lead technical contributor to the U.S. delegation in negotiations leading to the 2004 Agreement between the U.S. and European Community concerning GPS and Galileo. Since 2004, he has contributed to working groups achieving compatibility and interoperability of GPS with sathav systems of Europe, Japan, the Russian Federation, China, and India.
He continues to be involved in signal and system engineering for GPS, and played a lead role in the GPS Enterprise Modernization Analysis of Alternatives that recommended substantial changes to planned military GPS, identifying more affordable and robust capabilities for warfighters. Most recently, his work has emphasized more robust and resilient navigation and timing capabilities for military and civilian applications.
He was a member of the Air Force Scientific Advisory Board (SAB) from 2004 through 2012, leading the Science and Technology Reviews of Air Force Research Laboratory, and from 2008 to 2011 was Chairman of the SAB. He has also served as a consultant to the SAB and the Defense Science Board, and since 2013 has served on the National Space-Based Positioning, Navigation and Timing Advisory Board, a Presidential advisory committee.
From 2001 to 2002 he was Chief Engineer of the Intelligence, Surveillance, and Reconnaissance Integration Systems Program Office at the Air Force Electronic Systems Center, Hanscom Air Force Base. Before joining MITRE, he worked at The Analytic Sciences Corporation and RCA Automated Systems, and has been Adjunct Professor of Electrical and Computer Engineering and lecturer at Northeastern University.
He has authored or co-authored more than 60 research publications in journals, conferences, and book chapters, and authored Engineering Satellite-Based Navigation and Timing: Global Navigation Satellite Systems, Signals, and Receivers (Wiley-IEEE Press, 2015). He is co-inventor on four patents and patent applications. Awards include Fellow of the Royal Institute of Navigation (2020), Institute of Electrical and Electronic Engineers (IEEE) Life Fellow (2020); inductee to the Global Positioning Systems (GPS) Hall of Fame (2019), Honorary Membership in the International Association of Institutes of Navigation (IAIN) (2018), IAIN's John Harrison Award (2015); Secretary of the Air Force Distinguished Public Service Award (2014), the Air Force's highest public service award to a private citizen; Institute of Navigation (ION) Satellite Division's Johannes Kepler Award (2013); ION Thurlow Award (2011); IEEE Fellow (2009); IEEE Aerospace and Electronic Systems Society Carlton Best Paper Award (2009); MITRE Trustees' Award for international leadership in advancing global positioning, navigation, and timing (2008); one of GPS World Magazine's "Fifty Leaders to Watch in GNSS" (2008); ION Fellow (2006); U.S. State Department Superior Honor Award (2004); MITRE President's Award for Contributions to GPS/Galileo Negotiations (2004); ION Burka Best Paper Award (2001); MITRE President's Award for Contributions to GPS Modernization Design (1999); MITRE Best Paper Award (1995); Best Paper Award, IEEE Acoustics, Speech, and Signal Processing Society (1986); doctoral studies sponsored by the RCA Graduate Studies Program. He received a BSEE with high honors from University of Rochester (1976), and Masters (1979) and PhD (1984) Degrees in Electrical and Computer Engineering from Northeastern University.