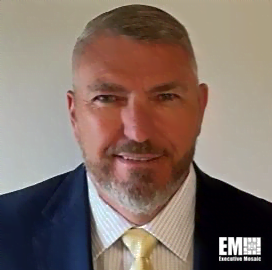 MG (Ret.) Pete Gallagher
Senior Vice President, Technology and Solutions
CACI
Pete Gallagher is the Senior Vice President for Technology and Solutions of the National Security and Innovative Solutions sector for CACI International Inc, an international provider of expertise and technology serving enterprise and mission defense, intelligence, and federal civilian government customers.

Major General (Retired) Gallagher joined CACI in July 2021. He now serves as the principal advisor to the sector president and leads the integration strategy of innovative technology solutions for national security customers. Pete has over three decades of national security experience, including top posts with the Army, Defense Information Services Agency (DISA), the Joint Staff, Combatant Commands, and the Special Operations community to shape technology solutions and expertise that CACI brings to market.

Prior to joining CACI, he served as the Director of the Army Futures Command Network Cross-Functional Team (CFT). Since joining the U.S. Army in 1986, he served in a wide range of ascending positions, including Commander of Network Enterprise Technology Command (NETCOM) and the Chief Information Officer (CIO)/J6 of United States Central Command (CENTCOM).

He commanded troops at the Platoon, Company, Troop, Battalion, Squadron, and Brigade, and Army Direct Reporting Unit levels. His command assignments include United States Special Operations Command (USSOCOM) units including Commander of the Joint Communications Unit, Battalion Commander for the 112th Signal Battalion, Squadron Commander of a Special Mission Unit. He also served as the Brigade Commander for Defense Information Systems Agency (DISA) Central Field Command.

Commissioned as a Distinguished Military Graduate from Pittsburg State University, Pete holds a bachelor's degree in Mathematics and a master's degree in National Security Strategy from the National Defense University. Throughout his distinguished career, he earned numerous awards including the Distinguished Service Medal, three Defense Superior Service Medals, four Legions of Merit, the Defense Meritorious Service Medal, and three Bronze Stars. He was twice awarded the Federal Computer Week Magazine Fed 100, inducted in the Pittsburg State University ROTC Hall of Fame, and received the Meritorious Alumni award.