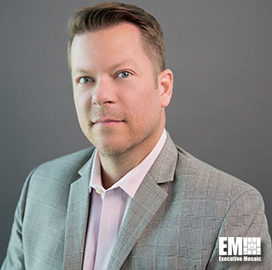 Sean Moore
North American Business Unit Head for Aerospace and Defense
Capgemini
Sean Moore is the North American Business Unit Head for Aerospace and Defense at Capgemini and leads the group as they tackle some of the more complex challenges facing the Aerospace and Defense industry. The group focuses on strategic advisement, engineering, systems implementation and innovative solutions such as Blockchain where Capgemini developed a solution in conjunction with the AIA and Authenciti. (DD250 parts tracking solution). Capgemini was recently ranked as a Leader by Avasant in the "2021-2022 Aerospace & Defense Digital Services" RadarView.

During his tenure in this role, Sean has committed to the hiring and growth of our veterans, established a Secure Operations Center for A&D, and provided support to multiple military focused non-profit organizations.

Sean currently is involved with, or sits on the board of multiple organizations:
Advisory Board Member - EJ Oruso School of Business at LSU
Board of Governors Member – Aerospace Industries Association (AIA)
Advisor - Claymore Operations, a US based non-profit supporting the transition of warfighters from military to civilian life.
He lives in Dallas, TX with his partner and dog.