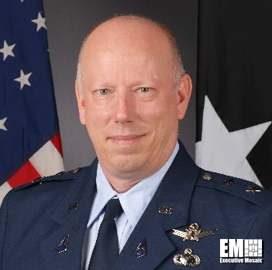 Stephen Purdy,
PEO AATS,
Space Systems Command
SSC Space Access Head Seeks On-Orbit Satellite Refueling Capability
The U.S. Space Force plans to tap the private sector for satellite refueling and servicing technologies. Maj. Gen. Stephen Purdy, Space Systems Command program executive officer for assured access to space, said Tuesday at the Space Mobility conference that the service wants such capabilities to be available in orbit and is preparing to build the necessary workforce, facilities and procurement mechanisms for it.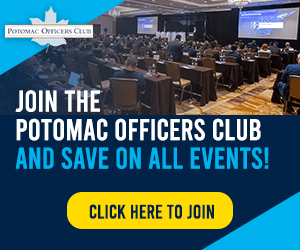 Purdy, an upcoming speaker at the Potomac Officers Club's Muti-Domain Saffold 2.4 event on April 27, added that spacecraft should have the proper components to receive additional fuel.
On-orbit refueling could address a growing demand for better satellite mobility. U.S. Space Command recently said it needs to maneuver its surveillance spacecraft around potential debris and adversary assets but is constrained by the need to conserve fuel.
According to Purdy, a $30 million budget allocation for space mobility and logistics in the fiscal year 2023 Omnibus Appropriations Act indicates that Congress is paying attention to on-orbit satellite refueling, C4ISRNET reported.
Purdy also discussed rocket cargo as an emerging technology that the military can capitalize on for logistics requirements. He said that the Space Force is looking into standing up a procurement authority and a support unit in tandem with the U.S. Transportation Command.
Rocket cargo is an in-development capability aimed at rapidly delivering military and medical resources around Earth using payload-carrying spacecraft.
Category: Speaker News
Tags: C4ISRNET satellite refueling Space Systems Command Speaker News Stephen Purdy US Space Force