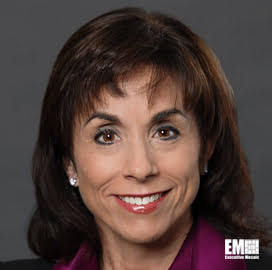 Stacy Schwartz
Vice President
ATT
Stacy Schwartz, VP for Global Public Safety and FirstNet Solutions at AT&T  
Stacy Schwartz has been the vice president for global public safety and Firstnet solutions at AT&T since December 2013. For almost seven years now, she as headed the business group that serves the customers in the federal departments of Homeland Security, Justice and State. 
She is also responsible for the unit's business expansion, financial management and customer relationship service and program support, according to her Linkedin profile. 
In the said role, Schwartz is in charge of designing strategies geared toward supporting law enforcement and public safety goals, as well as IT and professional services. The overall plan also covers cybersecurity, network and cloud services, unified communications and mobile applications. 
In her 18-year plus career at the Dallas-based telecommunications company, she served as sales center vice president for government solutions. For more than 11 years, she led the sales group that offered IT services, including technology management, security service and mobility, and managed network services to the U.S. federal civilian agencies.
Before joining AT&T, Schwartz served as executive director for marketing and channel sales at Equinix. For close to three years from January 2000, she ran the unit tasked to draw up the marketing and branding strategy for the company's initial public launch. She also led the growth of non-traditional sales channels and partnership initiatives that allowed the team to surpass sales targets by 13%. 
Schwartz started her career in 1997 at Global One Telecommunications, where she served as executive director for three years. The telecommunications service provider is a joint venture of Sprint, France Telecom and Deutsche Telecom targeting the multinational and international traveler markets. 
An active participant in the Potomac Officers Club organization, Schwartz is the spokesperson for AT&T on the Government Executive STEM Council and a board member of the Women's Center of Northern Virginia. 
She earned her bachelor's degree in international relations in French studies from Smith College and a master's degree in international relations in Japan studies from The Johns Hopkins School of International Studies.
Category: Executive Profiles
Tags: AT&T Department of Homeland Security Department of Justice Executive Profiles FirstNet Solutions Global One LinkedIn public safety Smith College Stacy Schwartz The Johns Hopkins School of International Studies