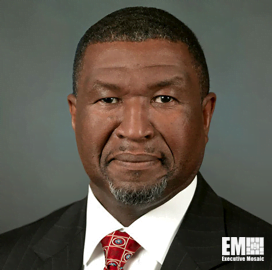 Stan Sims
Chief Security officer
CGI
Stan Sims, CGI's Chief Security Officer
Stan Sims has served as CGI's chief security officer since January 2016. He oversees the company's global enterprise security strategy and establishes global security policies, standards and practices. 
Aside from cybersecurity, Sims' areas of responsibility also include personnel, information and physical security. He is also responsible for the organization's business continuity programs and supporting activities as a senior vice president, CGI said.
Sims previously worked in the Department of Defense as the director of the agency's Defense Security Service. DSS is responsible for securing the Pentagon's technological base and for protecting classified information between the department and its commercial partners. 
As a director, Sims oversaw over 10K industry partners' security programs, which provided offerings to at least 31 federal agencies in addition to the DOD.
The Pentagon credited Sims with transforming DSS's culture and operations and with helping the DOD industrial base work together as a coordinated national security team. 
Before being appointed as DSS director, Sims was DOD's director of security policy. He was the Pentagon's principal senior executive for security functions and led the department's security policy staff. 
He oversaw personnel, information, physical, industrial, operations and research technology protection security policies. 
Sims is also a retired member of the Defense Intelligence Senior Executive Service, a retired Army colonel and a combat veteran with over 36 years of military and public service experience. 
He earned a bachelor's degree in zoology from Arkansas State University, a master's degree in administration from Central Michigan University and a master's degree in national security and strategic studies from the U.S. National Defense University. 
Category: Executive Profiles
Tags: Arkansas State University Army Central Michigan University CGI chief security officer colonel CSO Defense Intelligence Senior Executive Service director of security policy DoD Executive Profiles National Defense University Senior Vice President Stanley Sims zoology