Billy Kliner
Salesforce Practice Lead
Steampunk
Steampunk Appoints Billy Kliner as Salesforce Practice Lead
Steampunk, a technology-focused government contractor, has appointed program management veteran Billy Kliner as its new Salesforce practice lead.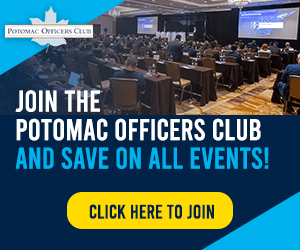 "As our Salesforce practice lead, Billy will ensure close alignment across each of our business sectors and the program Managers within – focusing on operational excellence at scale as we continue to grow as an organization," Chief Technology Officer Sean Dillon said.
Kliner brings into the role over 20 years of experience in project and program management. He also holds over five years of Salesforce-specific experience that involves providing consulting and delivery support across software implementation, Steampunk said.
The appointee most recently served as Acumen Solutions' practice director of enterprise transformation and global services. Across his six years of service in Acumen, he worked as a practice lead and senior manager for enterprise transformation and global services
Before he joined Acumen as a manager in June 2014, Kliner served as a principal program manager at General Dynamics' advanced information systems business unit. He spent nearly a decade in the said role.
According to his LinkedIn profile, Kliner began his professional career in 1995 at Qwest, an information technology and services company that is part of CenturyLink. He served as a supervisor at Qwest.
Kliner moved on in 1999 to serve as a senior consultant at Xpedior, an IT and services company where he worked as a senior consultant.
He earned a bachelor's degree in finance and management from the Virginia Polytechnic Institute and State University's Pamplin College of Business.
Category: Partnerships and Executive Moves
Tags: Acumen Solutions Billy Kliner Century Link Department of Homeland Security General Dynamics Partnerships and Executive Moves Qwest Salesforce Salesforce Capability Practice Sean Dillon Steampunk Virginia Tech Xpedior