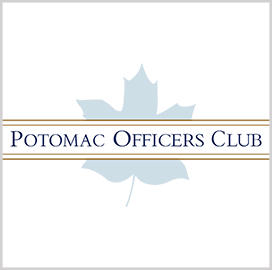 Executive movement
Steve Cook, Paul Engola Take On New Leadership Roles at Dynetics
Steve Cook, currently deputy group president of Dynetics, has been promoted to the role of group president of the Leidos subsidiary.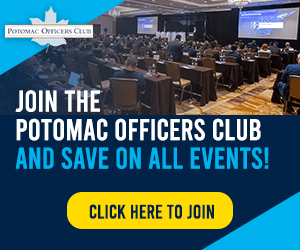 Incumbent Group President Dave King will continue serving at Leidos in a consulting capacity and provide advice on important matters, Leidos said Tuesday.
Leidos Chairman and CEO Roger Krone, a member of the Potomac Officers Club and a nine-time Wash100 winner, said that Cook's expertise will allow him to transition smoothly and build on King's work over the past years.
Cook joined Dynetics in 2009 as director of space technologies, leading work in launch systems, orbital spacecraft and analysis, planetary exploration and nanotechnology. He was later promoted to lead Dynetics' technical solutions subsidiary.
Prior to joining the company, he worked at NASA as manager of the Ares Projects Office in the Marshal Space Flight Center. He provided direction for the Ares I and V launch vehicles.
Leidos also appointed Paul Engola to serve as Cook's deputy. He will focus on areas such as electro-optical and infrared payloads, signal and image processing algorithms and real-time embedded software.
According to his profile, Engola is currently the executive vice president for Leidos' national security business. He previously held a variety of leadership roles at Lockheed Martin's space business and served as a business strategy consultant at Boston Consulting Group.
"I'm excited to see Steve and Paul grow the company's footprint in the emerging national security space market, while delivering wins across the business," said Krone said.
Category: Member News
Tags: Dave King Dynetics executive movement Leidos Lockheed Martin Member News NASA Paul Engola Roger Krone Steve Cook