Steve Fendley
Unmanned Systems President
Kratos
Steve Fendley, President for Unmanned Systems at Kratos Defense & Security Solutions
Steve Fendley serves as the president for the unmanned systems division of California-based technology service provider Kratos Defense & Security Solutions, a role he has held since January 2017.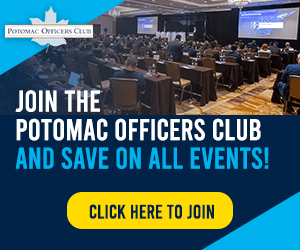 Fendley replaced Jerry Beaman upon his retirement after serving the position for almost four years. He leads the company's unmanned business operations, including aerial and target drone, ground and seaborne systems, as well as avionics, electronics and command and control functions, the company said. 
He continues to implement the major contracts the company received during Beaman's tenure such as from Defense Innovation Unit experimental and Defense Advanced Research Project Agency of the Department of Defense as well as the Air Force Research Lab. 
Fendley also led the development and design of the company's first automated aircraft known as UTAP-22. The unmanned tactical aerial platform, which underwent test flights at China Lake in California, is a jet meant for transport and delivery operations. 
Eric DeMarco, Kratos CEO and president, expressed confidence in his ability to sustain the business growth the company has been experiencing in the unmanned systems segment. "Steve has been and will continue to be a key member of the Kratos leadership team and all of the success we have achieved over the past few years in KUSD," he said. 
Previously, Fendley assumed the roles of senior vice president and chief technology officer for KUSD's composite engineering business unit, where he oversaw the increase in the drone systems portfolio and unmanned aerial programs. 
He is also the executive chairman of 5-D Systems, a software provider company that specializes in defense contracts and systems services. His engineering and management career includes stints at Westinghouse, Northrop Grumman and BAE Systems.   
Fendley earned his bachelor's degree in electrical and electronics engineering from Auburn University.
Category: Executive Profiles
Tags: 5-D Systems Air Force Research Lab Auburn University BAE Systems Defense Advanced Research Project Agency Defense Innovation Unit experimental Department of Defense Executive Profiles Jerry Beaman Kratos Defense and Security Solutions Kratos Unmanned Systems Division KUDS Northrop Grumman Steve Fendley UTAP-22 Westinghouse