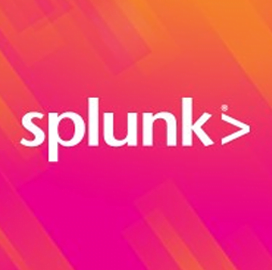 Steve McMahon Shares How Splunk Adjusted to Telework
Steve McMahon, Splunk's interim chief information officer, has shared how his organization adapted to the information technology pressure brought by the shift to telework.  
"We shifted all of our services to being targeted toward remote workers. And that's something that I think has really helped keep our employee productivity very high, because we're meeting employees where they need to be met," McMahon said. 
He said the coronavirus pandemic forced CIO to thoroughly explore which IT modernization projects to pursue given a limited budget, FedScoop reported Monday. 
McMahon added that simplified IT systems allow IT leaders to explore unconventional software and simple software solutions. The CIO also stressed the importance of automation in dealing with issues such as managing employee identity and implementing updated services.  
"We've got a goal for my team to push code once per week. But that's really only possible with a framework that automates most of the manual toil," McMahon said.
McMahon said his organization is transforming its IT department to work more like a software development team.
He added that the current telework environment did not introduce new cyber risks as much as it raised the impact of older ones. 
Using data loss prevention software has become more critical for employees working from home networks because their work equipment could be exposed to other unprotected systems, he said. 
McMahon warned that there has been an increase in the number of phishing attacks that use coronavirus-related material as bait.
He recommended that organizations form a good relationship between their CIO and chief information security officer.
Category: Popular Voices
Tags: automation cyber FedScoop IT Modernization IT systems Popular Voices Splunk Steve McMahon