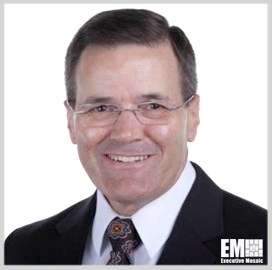 Stuart Jones
Stuart Jones, Director of Supply Chain Management at LMI
Stuart Jones has been serving as the supply chain management director for LMI since October 2015, putting him at the helm of the company's day-to-day cost, quality and schedule execution of defense contracts. 
The role requires Jones to lead a team of analysts in providing the deputy assistant secretary of defense for supply chain integration with metrics and measurement tools for monitoring, benchmarking and improving the performance of the defense supply chain. 
Jones' team also provides the DASD with analytical and consulting support aimed at improving supply support, reducing costs and implementing the Department of Defense's Comprehensive Inventory Management Improvement Plan, according to his LinkedIn profile.
Another key responsibility tied with the role includes delivering technical and analytical support services to the Defense Logistics Agency Supply Chain Integration Team to help the agency in developing ongoing tactical supply chain integration strategies and initial industrial base planning. 
Jones is a 30-year veteran in the logistics and supply chain management field, with specialties in logistics operations, inventory management, program management, acquisition, financial management and personnel management. 
Prior to working for LMI, Jones served for over two years as an executive officer for the DLA. He led the agency's daily operations and coordinated multifunctional activities spanning customer operations and readiness, as well as logistics and supply. His leadership also contributed to the DLA's $43B worth of sales across eight supply classes. 
Jones spent more than 25 years of his career working for the Navy, where he held positions including supply corps captain and assistant commander for fleet logistics support. Some of his career highlights in the Navy include defining long-term strategies for $60M in inventory reduction and $20M in operating budget savings. He is also credited for executing a single national inventory strategy across multiple retail inventory sites, transferring over 21K items with a consolidated value of $22M without any losses in customer support.
Jones holds a bachelor's degree in political science from The George Washington University and a master of business administration degree in supply chain management from the University of Florida. 
Category: Executive Profiles
Tags: Defense Logistics Agency Department of Defense Executive Profiles LMI Stuart Jones Supply Chain Management U.S. Navy