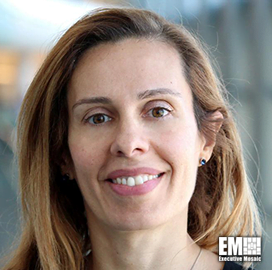 Susan Doniz
CIO and SVP
Boeing
Susan Doniz, CIO and SVP for IT and Data Analytics at Boeing
Susan Doniz is Boeing's chief information officer and senior vice president for IT and data analytics. She joined the aerospace manufacturer in May 2020, succeeding Vishwa Uddanwadiker who had served as interim CIO since October 2019.  
She oversees the company's operations in IT, data and analytics and information security. She also assists and sustains the Illinois-based aircraft maker's business via IT and analytics income-generating initiatives, the company said. 
Before joining Boeing, Doniz served for more than three years as the group CIO at Qantas Airways. Her responsibilities included supporting the growth programs of the company's digital ecosystem and implementing the latest technologies for the airline's and the customers' needs.
Previously, she held the role of chief expert at SAP. Among her responsibilities was to support the complex customers and address their concerns and problems to maintain the company's critical accounts. She also became a strategic advisor to the global CEO on transformation and technology issues on behalf of the customers.
Doniz also served as chief information, digital and product officer at data analytics company Aimia, managing the company's end-to-end technology to support the needs of over 300 million customers worldwide. 
She also spent 17 years with Procter & Gamble, where her most recent role was director in charge of the company's business intelligence and analytics, data management and other global services. She likewise directed the IT and digitization programs for the organization's supply chain, sales and R&D operations. 
Doniz's more than 25-year career also included serving in managerial and executive positions at several companies. She was the president and founder of technology consulting company MAS and board director at supply chain management service provider Cymax Group and at advertising agency Snipp Interactive. 
She graduated from the University of Toronto with a degree in engineering. She also earned a degree in industrial engineering from Eindhoven University of Technology in the Netherlands.
Category: Executive Profiles
Tags: Aimia Boeing Chief Information Officer Cymax Group data analytics Eindhoven University of Technology Executive Profiles information security information technology MAS Procter & Gamble Qantas Airways SAP Senior Vice President Snipp Interactive Susan Doniz University of Toronto