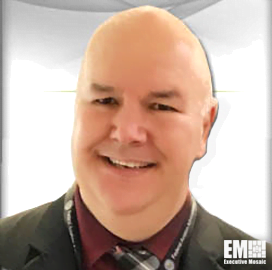 Kevin McGuire
VP of Operations
SysNet Technologies
SysNet Promotes Kevin McGuire to VP of Operations
SysNet Technologies President and CEO Richard Bodson, a Potomac Officers Club member, has announced the promotion of Kevin McGuire to the role of vice president of operations.
McGuire, who has a background in cybersecurity, most recently served as chief information officer at the Naval Surface Warfare Center, where he fulfilled a wide range of information technology management functions, SysNet said.
He has been with the company for over two years and has been providing program leadership and an array of IT services to SysNet's federal customers.
As an industry veteran with over 28 years of experience, McGuire leverages his technical and management expertise in implementing vulnerability assessment and information assurance processes.
His experience spans hands-on systems vulnerability analyses, assessments and mitigation plans, work as a chief information security officer and work as a chief information officer.
SysNet credits him with developing successful methodologies for all forms of authorization and accreditation processes and documentation on par with National Insitute of Standards and Technology and Department of Defense standards.
Before joining SysNet, McGuire served as the CIO of the Naval Surface Warfare Center in Bethesda, Maryland. He also worked at Computer Sciences Corporation as a CISO for programs that supported the Navy, Air Force, Marine Corps and Army.
His other past roles include senior director of research and development at Telos, VP of technology in New York and CIO at Dale Carnegie Training.
During his tenure in New York, McGuire was responsible for developing and implementing a global communications system.
McGuire earned a master's degree and a doctorate in disciplines related to cybersecurity.
SysNet is a provider of cybersecurity and information system security services to federal customers. The company has a history of providing cybersecurity and information assurance services in compliance with Critical Infrastructure Protection requirements.
Category: Partnerships and Executive Moves
Tags: Bethesda CIO CISO cybersecurity Dale Carnegie Training DoD global communications Kevin McGuire Navy New York NIST NSWC Partnerships and Executive Moves POC member Richard Bodson SysNet Technologies Telos VP of operations