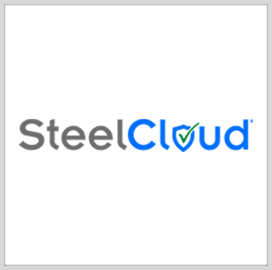 SteelCloud
Tech Data Subsidiary to Distribute SteelCloud Compliance Products
DLT Solutions, a Virginia-based IT reseller, has forged a partnership with software developer and security provider SteelCloud to distribute the company's compliance products.
With the partnership, Steelcloud's STIG compliance products are available through DLT, a subsidiary of Tech Data, a government technology service provider headquartered in Florida, the company said.
Chris Wilkinson, DLT president said including SteelCloud and ConfigOS in the product line expands the company's channel partner and government clients entry into security compliance automation software. "ConfigOS saves federal agencies time, cost and labor by rapidly scanning endpoint systems and remediating STIG controls, which helps accelerate the ATO process," he said.
Brian Hajost, SteelCloud president and CEO, said DLT has extensive network and experience in the government procurement market as the company provides the customers with an array of acquisition vehicles currently accessible. "DLT has strong relationships with government clients as well as the contractor community, both of which SteelCloud serves to simplify the cyber compliance process and while speeding up the need for continuous ATOs," he said. 
In a statement, SteelCloud indicated that the software is rolled out in various areas including open and close environments, commercial cloud programs, disconnected labs and tactical and weapon system networks. 
In addition, ConfigOS is a client-less system that does not need software agents. The product examines endpoint systems and resolves multiple STIG controls in less than two minutes.
The program is also compliant with Microsoft Windows workstation and server operating systems as well as other applications including SQL Server, IIS, IE, and Chrome. The software likewise addresses Oracle Linux, Ubuntu, SUSE, CENTOS, and Red Hat 5/6/7.
Category: Partnerships and Executive Moves
Tags: Authorization to Operate Brian Hajost Chris Wilkinson compliance automation software ConfigOS cybersecurity DLT Solutions Microsoft Partnerships and Executive Moves Red Hat SteelCloud STIG Tech Data