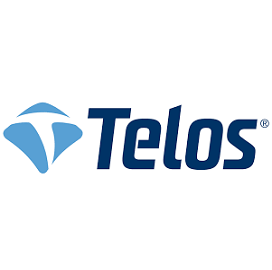 Telos Books $66M Air Force Contract to Support TDC Black Core Upgrade
The Air Force has awarded cybersecurity company Telos a $66.4M contract to provide security modules and kits to support the upgrade of the Theater Deployable Communications Black Core Architecture.
The TDC was designed to serve as a flexible, lightweight and integrated deployable communications equipment for warfighters, Telos said Thursday. 
"We are committed to providing first-class cybersecurity and risk management services to the U.S. Air Force, and have done so for decades," said Brendan Malloy, Telos' senior vice president and general manager of cyber operations and defense.
According to the Federation of American Scientists, the TDC has three components: a lightweight multi-band satellite terminal, integrated communications access and network management system/base information protection.
Telos will also provide information assurance services to ensure the completion of each step of the National Institute of Standards and Technology's risk management framework. 
Such services include identifying, managing and validating system security requirements. An RMF assessment and authorization will be documented and submitted to secure the authority to operate. 
Telos is an information technology and services company based in Ashburn, Virginia.
It specializes in delivering cybersecurity solutions for information technology risk management and information security, cloud security solutions to protect cloud-based assets and enterprise security solutions to ensure a safe and productive work environment.  
The company serves military, intelligence and civilian agencies of the federal government, allied nations and commercial organizations worldwide.
Category: Contract Vehicles
Tags: Black Core Architecture Brendan Malloy Contract Vehicles cybersecurity NIST risk management framework TDC Telos Corporation Theater Deployable Communications U.S. Air Force