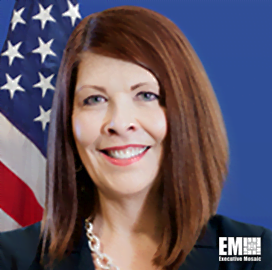 Teri Bristol,
Chief Operating Officer,
FAA ATO
Teri Bristol, Chief Operating Officer of the FAA Air Traffic Organization
Teri Bristol is the chief operating officer of the Federal Aviation Administration's Air Traffic Organization.
Bristol is responsible for safe, efficient and secure air traffic services for around 50,000 aircraft operating in nearly 30 million square miles. She also leads 32,000 ATO employees who perform air traffic services, technical and systems operations, safety management, technical training, mission support services, management services, program management and flight program operations.
She has implemented multiple initiatives at the ATO, including the Next Generation Air Transportation System, a multi-year infrastructure and technology modernization project. She also enhanced the ATO's focus on risk management, training, labor relations and partnerships with the aviation industry, the FAA said.
Bristol has been with the FAA for three decades and has been the COO since 2014. Prior to her current leadership role, she served as the deputy COO from 2012 to 2013. She also oversaw maintenance, monitoring and engineering of the National Airspace System.
The FAA veteran served as chairwoman of the Civil Air Navigation Services Organisation Executive Committee from 2017 to 2019. She is the current chairwoman of Latin America and the Caribbean of the CANSO CEO Committee.
She currently represents the ATO on the FAA's Drone Advisory Committee and is a member of the NextGen Executive Board and NextGen Advisory Committee.
Bristol holds a bachelor's degree in marketing and transportation from the Univerity of Maryland.
The Air Traffic Organization provides air navigation to aviators operating in airspace that covers the U.S. and large portions of the Atlantic and Pacific Oceans. The ATO also oversees air traffic in the Gulf of Mexico.
Category: Executive Profiles
Tags: Air Traffic Management Air Traffic Organization Civil Air Navigation Services Organisation Executive Profiles Federal Aviation Administration Teri Bristol University of Maryland