Terry Ward,
VP for Contracts,
BAE Systems
Terry Ward, Vice President of Contracts, Supply Chain Management at BAE Systems
Terry Ward is the vice president of contracts and supply chain management for the intelligence and security sector of BAE Systems.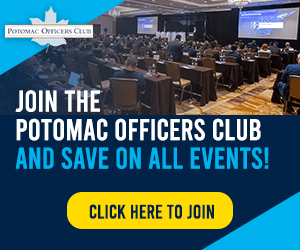 The I&S sector serves the Department of Defense, intelligence community, federal civilian agencies and troops deployed worldwide, providing them with large-scale systems engineering, integration and sustainment services. The business segment covers the air, land, sea, space and cyber domains.
Ward has been working at BAE Systems for more than four years, equipped with decades of government contracts, finance, compliance and business management experience, according to his LinkedIn profile.
As the contracts and supply chain management vice president, Ward believes in partnering with small disadvantaged companies. During the 2018 Capital Region Minority Supplier Development Council event, Ward said collaborating with such entities "helps to enhance our supply chain, meet our customer requirements, and create jobs that contribute to the overall well-being of our economy."
Prior to joining BAE Systems in July 2018, Ward was vice president of contracts General Dynamics Information Technology for 11 years – from June 2007 to June 2018. He also worked as staff vice president of contracts and business services for General Dynamics' Global Solutions Division, where he was tasked with managing a $1.4 billion portfolio of contracts and subcontracts in federal, commercial, state and local markets.
Ward held the role for over 32 years from March 1986 to June 2018.
He obtained a bachelor's degree in business administration from Northeastern University and is a certified professional contracts manager.
Category: Executive Profiles
Tags: BAE contract DoD Executive Profiles GDIT intelligence and seurity LinkedIn Northeastern University Supply Chain Management Terry Ward