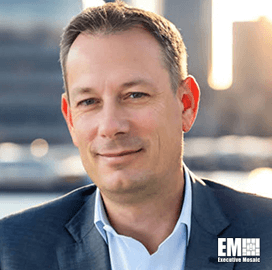 Joe Larson,
Deputy Chief Digital
and AI Officer, DOD
Department of Defense to Create AI Battle Labs for EUCOM, INDOPACOM Bravo Hackathons
The Department of Defense has announced plans to establish Bravo Artificial Intelligence Battle Labs at the U.S. European Command and the U.S. Indo-Pacific Command for hackathons to develop and strengthen the military's AI capabilities.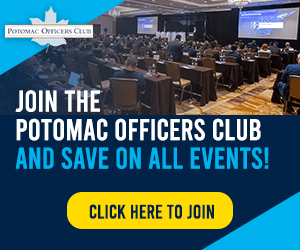 Joe Larson, the DOD's deputy chief digital and AI officer for algorithmic warfare and a past Potomac Officers Club speaker, said the labs will engage warfighters in designing and testing data analytics and AI capabilities "to deliver exactly what they need to win."
The labs' establishment is in collaboration with the Chief Digital and Artificial Intelligence Office's Algorithmic Warfare Directorate and the Defense Innovation Unit, the Defense Department said Wednesday.
The DOD added that the labs will host multiple federal government-wide Bravo hackathons, some of which will include coalition partners, in 2024.
The weeklong hackathon events will integrate data of any classification within a software development environment open to untrusted, licensed commercial and open-source software and data unauthorized in production systems, the DOD noted.
Stuart Wagner, the Department of the Air Force's chief digital transformation officer and also a past speaker in a POC event, said the labs offer "social collisions" among the DOD, industry and coalition partners, adding that all American citizens are eligible to join the hackathons.
Category: Speaker News
Tags: Bravo AI Battle Labs CDAO Defense Department Joe Larson Speaker News Stuart Wagner US European Command US Indo-Pacific Command