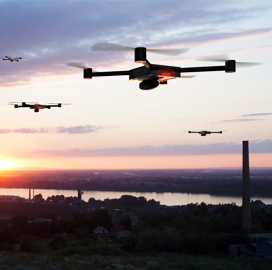 UAS defense system
Pentagon Recommends Rafael's Drone Dome as C-sUAS-as-a-Service Offering
The Department of Defense's Joint Counter-small Unmanned Aircraft Systems Office has recommended the Drone Dome system, provided through Rafael Systems Global Sustainment, as a C-sUAS-as-a-Service offering.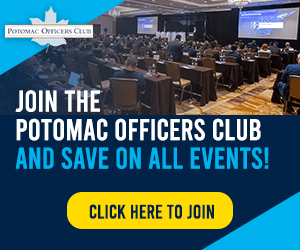 The recommendation follows a successful demonstration of Drone Dome's C-UAS capabilities. According to RSGS, Drone Dome was able to deploy accurate detection, identification and soft-kill capabilities against various targets throughout the demo event.
The solution comprises an RPS-42 radar, an electro-optical/infrared system and a radiofrequency detection and mitigation system, RSGS said Monday.
The company added that Drone Dome is an end-to-end, combat-proven C-UAS system that provides 360-degree defense against hostile drones regardless of weather conditions and offers a robust infrastructure and soft-kill measures like lasers and jammers.
It also has artificial intelligence capabilities that work with sensors and effectors to paint a more accurate picture of incoming threats and comes with an open architecture, which allows users to modify the system to suit specific mission needs.
Drone Dome is currently fully operational and globally deployed.
C-UAS is a system that is designed to identify, track and disable drones and other unmanned aerial vehicles. According to Infiniti Electro-Optics, C-UAS systems usually comprise RF detection, EO/IR tracking and defense measures such as jammers, net guns and high-energy weapons.
The Pentagon is considering ramping up its work on C-UAS. According to the Congressional Research Service, the DOD plans to spend at least $668 million on C-UAS research and development and at least $78 million on C-UAS procurement.
RSGS is a U.S. subsidiary and authorized broker for Israel-based Rafael Advanced Defense Systems. It allows U.S. government agencies to directly procure Rafael's products and services.
Category: Future Trends
Tags: counter small Unmanned Aircraft Systems Department of Defense Drone Dome Future Trends Rafael Systems Global Sustainment