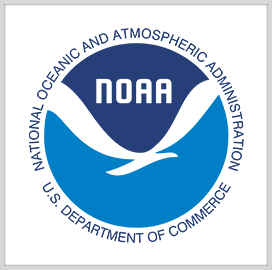 NOAA
Thoma-Sea Marine to Build Two NOAA Ships Under $178M Contract
The Navy, on behalf of the National Oceanic and Atmospheric Administration, has awarded Thoma-Sea Marine Constructors a $178.1M contract to design and construct two new oceanographic ships. 
NOAA will acquire the ships through a deal with the Naval Sea Systems Command, a Navy materiel organization that leads the procurement and construction of large research ships for the U.S. fleet, Seapower Magazine reported Monday.
"These state-of-the-art ships will play a vital role in collecting high-quality data and leading scientific discoveries. The science missions aboard these vessels promise to push the boundaries of what is known about our still largely undiscovered ocean," NOAA Administrator Neil Jacobs said.
The first ship will be named Oceanographer and will be homeported in Honolulu, Hawaii. The second, to be named Discoverer, will be assigned to a home port on a future date.
The two ships will support various missions such as general oceanographic exploration, marine life research and ocean ecosystem studies. Such missions will include continental shelf and worldwide ocean survey and data collection.
Oceanographer and Discoverer will be built to industry standards and will incorporate modern technologies, including emissions controls for stack gases, new information technology tools and underwater scientific research and survey equipment. 
"We can all be proud that these two new NOAA ships will be built in the United States by highly skilled workers, and to the highest standards. The nation will benefit greatly from the information these state-of-the-art vessels will collect for decades to come," said Secretary of Commerce Wilbur Ross.
The NOAA ship fleet is operated by the agency's Office of Marine and Aviation Operations, which is made up of civilians and officers with the NOAA Commissioned Officer Corps. 
Category: Contract Vehicles
Tags: Contract Vehicles Discoverer National Oceanic and Atmospheric Administration Navy Neil Jacobs NOAA Oceanographer Office of Marine and Aviation Operations OMAO Seapower Thoma-Sea Thoma-Sea Marine Constructors Wilbur Ross