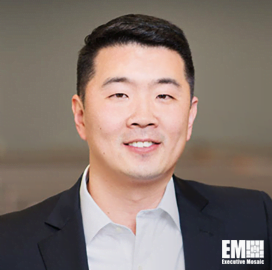 Thomas Lee
SVP, National Security
Federal Civilian, Octo
Thomas Lee, Octo's SVP for National Security and Federal Civilian
Thomas Lee, as Octo's senior vice president for national security and federal civilian, is mainly in charge of the delivery and growth of accounts such as the FBI and the Department of Homeland Security.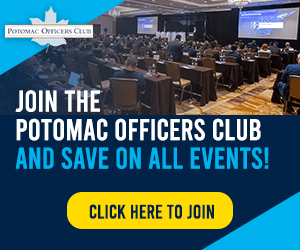 With almost two decades of experience in IT and financial management services for private and public sector customers, he specializes in agile engineering, secure mobile application development, systems engineering and profit and loss operations, according to his LinkedIn profile. 
Headquartered in Reston, Virginia, the company was founded in 2006 focusing on agile software engineering, user experience design, cloud services enterprise application, business analysis and digital strategy services. 
The IT service contractor also provides data analytics and management support services for agencies such as the National Institutes of Health, the Army and the U.S. Patent Trademark Office.
During Lee's tenure, the organization announced that its mentor-protégé joint venture with Metric5, Octo Metric, was awarded the $15M U.S. Air Force Kessel Run Enterprise Services cloud service contract.  
Under the agreement, the company is tasked to provide software engineering, cloud architecture, site reliability engineering, infrastructure as code, continuous integration and continuous deployment pipelines, test automation, alerting and monitoring strategies and information security engineering.
In 2018, the Food and Drug Administration awarded the organization and Booz Allen Hamilton spots on a potential seven-year, $300M blanket purchase agreement to update data collection and analysis systems in support of the agency's patient safety and drug development efforts. 
The company is tasked to collaborate with the FDA's center for drug evaluation and research to modernize and maintain an informatics platform meant to streamline the regulatory process and support oversight of biological and pharmacological drugs.
Before joining Octo in November 2016, Lee took on leadership roles at companies serving the government community, including PricewaterhouseCoopers, BearingPoint and Acuity. 
A certified public accountant, scrum master, project management professional and an ITIL v3f holder, Lee earned his bachelor's degree in accounting from the University of Virginia and his master's degree in business administration from the University of Maryland College Park.
Category: Executive Profiles
Tags: Department of Homeland Security Executive Profiles Federal Bureau of Investigation federal civilian LinkedIn national security Octo PricewaterhouseCoopers Thomas Lee