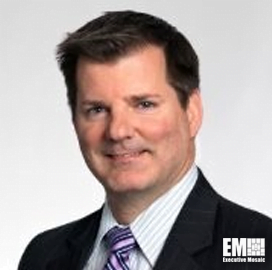 Tim Deavers
Tim Deaver, Airbus' Director of Space Programs
Tim Deaver serves as Airbus' director of space programs within the company's defense and space division. 
He leverages over three decades of space system experience involving satellite operations, policy and intelligence.
Deaver specializes in executive management, profit-and-loss responsibility, acquisition, satellite operations and program management, according to his LinkedIn profile.
In his current role, Deaver is responsible for managing Airbus' government space-related marketing, program capture, program management and customer liaison.
Before he joined Airbus in March 2018, he spent 10 years working at SES, where held various executive and directorial roles.
Deaver led the company's government solutions team in capturing several high-profile programs, including the Air Force's Space and Missile System Center Pathfinder 1 contract. 
His roles in the company include vice president of corporate development, VP of government and institution development, VP of hosted payloads and director of Air Force programs.
Deaver served in the Air Force for nearly 22 years before leaving the service as the deputy chief of its space control architecture division. He is credited with developing long-term architectures for the Department of Defense's space control mission area. 
He also held officer roles in the second Space Operations Squadron, National Air and Space Intelligence Center, Space Warfare Center and U.S. Space Command. 
For four years starting 2002, Deaver served as director of space control policy at the National Security Space Integration. 
Deaver earned a master's degree in electrical engineering from the University of Colorado Springs and a bachelor's degree in electrical engineering from the University of Nebraska-Lincoln. 
Category: Executive Profiles
Tags: Airbus Defence and Space Director Executive Profiles LinkedIn National Security Space Integration SES Government Solutions Space Operations Squadron Tim Deaver U.S. Air Force U.S. Space Programs University of Colorado Springs University of Nebraska Lincoln