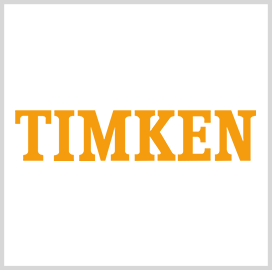 Timken Secures $76M Navy Contract Modification for DDG-51 Main Reduction Gears
The U.S. Navy has awarded Timken Gears and Services a $76.2M firm-fixed-price modification to an existing contract to exercise options for main reduction gear shipsets for the DDG-51 (Arleigh Burke-class) guided-missile destroyer.
The main reduction gears will facilitate the power transference from two main propulsion gas turbines to the propulsion shaft. Each of the DDG 51-class destroyer's two gear assemblies work in concert with each of its propulsion shaft.
The DDG 51, which serves as the lead ship of the Arleigh Burke-class destroyers, is a multi-mission surface combatant consisting of 67 delivered ships and 21 more under contract, the Department of Defense said. 
Timken Gears and Services will perform the bulk of the contract work in Santa Fe Springs in California. Additional services will be provided in Riverside, Missouri; Latrobe, Pennsylvania; Latrobe, Pennsylvania; Erie, Pennsylvania; New Castle, Delaware; Milwaukee, Wisconsin; St. Augustine, Florida; and other locations. 
Work for the contract is expected to be completed through November 2023. 
About $76.2M in fiscal 2020 shipbuilding and conversion funds will be obligated at the time of award, none of which will expire at the end of the fiscal year.
The Naval Sea Systems Command in Washington, D.C., is the contracting activity.
Timken Gears and Services is an industrial services company based in King of Prussia, Pennsylvania. According to the company website, it offers power system rebuild and repair services, including uptower wind turbine and crane repair, aimed at returning components or entire systems to like-new specifications. The company overhauls customer drive trains, including switch gears, electric motors and generators, gear drives, bearings, couplings and central panels.
Category: Contract Vehicles
Tags: Arleigh Burke-class guided-missile destroyer contract award Contract Vehicles DDG-51 Defense.gov Department of Defense firm-fixed-price gear shipset Naval Sea Systems Command Timken Gears and Services U.S. Navy